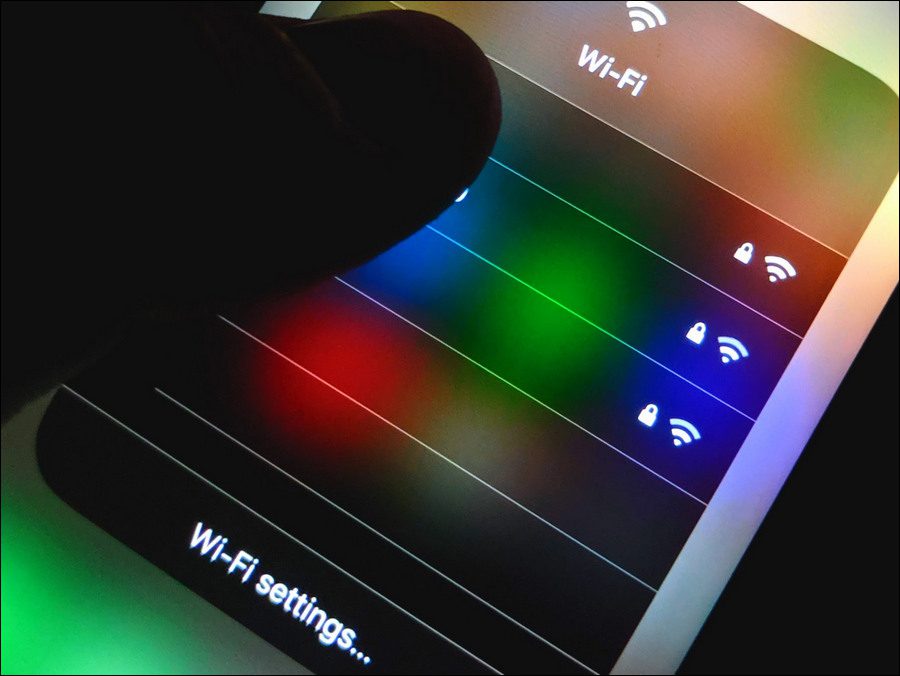 In this detailed and easy-to-follow step-by-step guide we will show all possible methods to connect your iPhone to a Wi-Fi network at your home or office. As you might know, in iOS 13 Apple added a new way to connect an iPhone to a wireless network using the Control Center. So now it is much faster and more convenient.
Connect iPhone 11, X, XS, 8, 7, SE to a Wi-Fi Network from Control Center
I'd like to emphasize once again: your device should run iOS 13 / iPadOS 13 or later version to be able to connect to a wireless hotspot from Control Center.
Follow the steps:
Open Control Center.
On iPhone 11, XS and X you need to swipe down from the upper right corner of the screen. On iPhone 8, 7, 6 and earlier models – swipe up from the bottom of the screen.
Turn on Wi-Fi (if it is off) by tapping on its toggle:
Long-tap on the whole section where Wi-Fi, Bluetooth and AirDrop toggles are located:
While the Wi-Fi toggle is blue long-tap on it again:
Select the wireless network you wish to connect your iPhone to:
Enter its password (network security key) if this is the first time you connect to this exact Wi-Fi hotspot.
And finally tap Join to connect to this network:In a few seconds your iPhone will connect to the wireless network of your router (access point). You will see a corresponding flag next to your network's name:
This means that now you can use the Internet connection of your network.
Connect iPhone to Wi-Fi from Settings
This method works for all iPhone models running any version of iOS. The same applies to iPad and iPadOS respectively.
Open the Settings app on your iPhone (iPad):
Go to Wi-Fi:
Make sure to toggle it on.
Then tap on the wireless network name you wish to connect your iPhone to:
Type its network security key.
And finally tap on Join:
That's pretty much it. Now you can use the Internet connection of your wireless router, access point or any other device that can create a Wi-Fi hotspot – iPad, another iPhone, Android phone or tablet, Windows laptop, desktop with a Wi-Fi adapter, etc.